Cowgirls undeterred after 3-1 loss to Marcus
Returning to district play after two weeks in quarantine, Coppell took its second loss against Marcus, 25-16, 25-13, 22-25, 25-12, on Tuesday at the CHS Arena.
Playing one of its most technically sound matches against Hebron just before being taken out of commission, Coppell struggled to shake off the rust.
"It was definitely harder because we had one of our best games right before we hit our quarantine so it's hard for us to see ourselves the place that we were in last night compared to where we were," Coppell junior outside hitter Haley Holz said. "We had to work to not get frustrated with ourselves and still stay together even though we knew that we weren't physically or technically in the place that we came from." 
Despite promising starts to each set, Hebron took over after taking multiple points in a row. Past losses show a similar trend of streakiness within the Cowgirls, an inability to mount a comeback.
"We let them have big runs, so whenever we were in serve-receive they kept on serving," Coppell senior middle hitter Madison Gilliland. "We just let them get too big of runs and they kept on gaining points up to the point where we couldn't stop it."
But a flash of greatness in the third set allowed the match to be taken to a fourth, as Coppell was finally able to limit Marcus's runs.
"We decided that we weren't working hard," Gilliland said. "We went into the game with the mindset of 'we're going to suck because we haven't been playing volleyball in two weeks' and so we just didn't try. We decided that wasn't good enough for us, even though we're not going to be able to produce like we did before, we still need to work hard."
Though the fourth set turned out the match in Marcus's favor, Coppell's strong showing revived their confidence, serving as a restarting point as they enter the next round of district play.
"We were able to, after a deficit, still come together and that we were able to stay as a team even though we could see ourselves struggling on the court," Holz said. "We never fell hard and we kept fighting to make things work. We're in a good place to keep getting better every practice and push past the place we were in and come back in the second round of district."
Follow Anjali(@anjalikrishna) and @SidekickSports on Twitter.
About the Contributors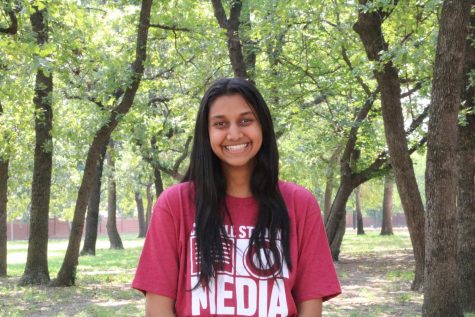 Anjali Krishna, Executive Editor-in-Chief
Anjali is a senior and this year's Executive Editor-in-Chief of The Sidekick. You can find her listening to music of any sort, reading a weird and pretentious...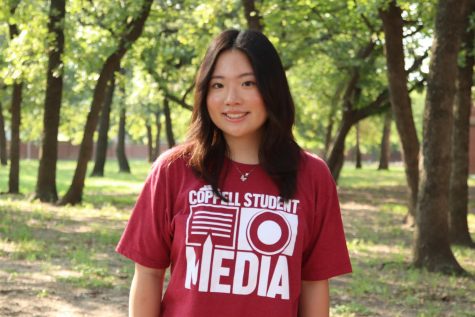 Angelina Liu, Visual Media Editor
Angelina is a junior and the visual media editor for The Sidekick. In her free time, she likes to listen to music, spend time with friends and thrift....