Hard work trumps age
Won follows mother's love for music to advance in wind symphony as lone freshman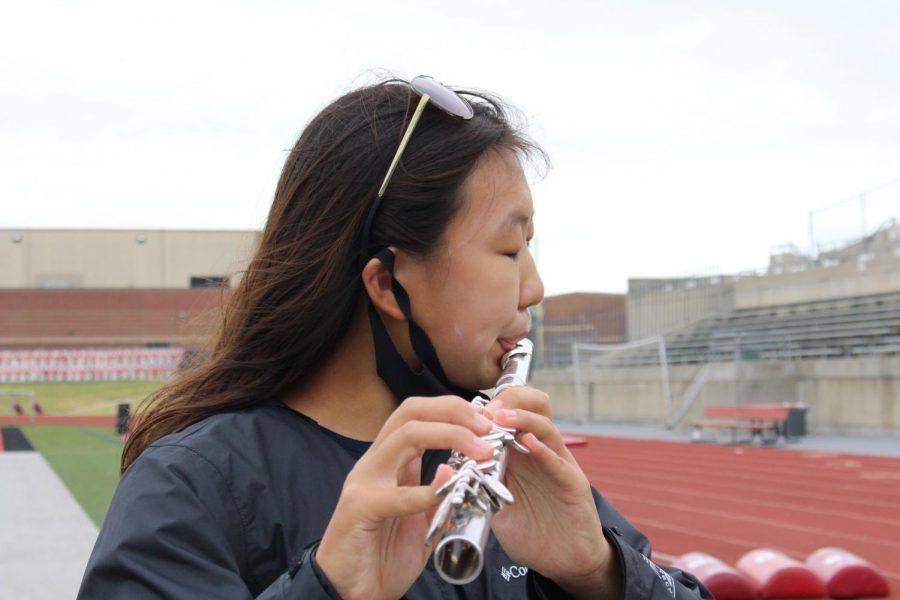 Tracy Tran, Photo Assignment Editor
October 22, 2020
After years of practicing, months of sitting in front of sheet music and hours of practice, CHS9 student Lindsey Won finally saw her hard work pay off with an open seat for her in the Coppell High School Wind Symphony, the top concert ensemble in Coppell ISD.
"My mom [Eunyoung Kim] used to play flute so she had an extra flute on hand and that's how I [got into playing flute]," Won said. "When I was in fourth grade, I only played flute for two months because I hated it. [I know that when] I got to middle school, I had to do an elective and so I started [playing flute again] for a few months before sixth grade. I started loving it because I got a teacher [personal flute teacher Monica Song] who really supported me and challenged me in ways that I didn't get before."
With experiences from playing flute throughout middle school, Won made it her goal to join the high school band. 
"I worked really hard," Won said. "I practiced for the audition a lot because I really wanted to make it to the top band. I tried to work harder than everybody else."
Being the only freshman in the wind symphony, Won receives accolades from band directors.
"She's a very diligent and organized player," CHS Band director Gerry Miller said. "We're fortunate to have lots of really talented students. But what our very best of the best figure out early on is how to organize their practice, like in seventh grade. That translates really well. Having that level of severity was what she [did], I think it's just become a habit for her and that's how she became the only freshman [in wind symphony]."
With the world still in the pandemic, bringing limitations due to the COVID-19, Won still manages to make things work with help from the other flute players in her section.
"Everybody already knows what they're doing and are already adapted to the environment," Won said. "It's a little bit confusing but other people help me out a lot and since [COVID-19] is new for everyone, we all help each other."
Won's reaction when her dream became true was shared with her best friend since seventh grade at Coppell Middle School North, CHS9 student Divya Ghanta.
"She was so excited," Ghanta said. "When she told me [about making wind symphony], we were both freaking out. It seriously was such an amazing achievement. We were just really excited."
Follow Tracy (@AnhImtracy) and @CHSCampusNews on Twitter.
About the Contributors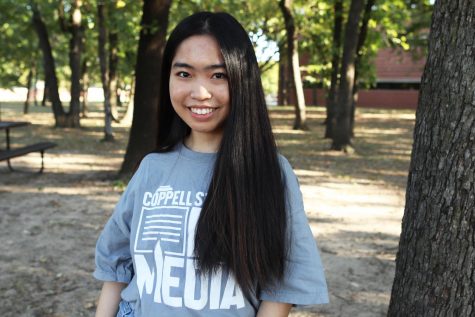 Tracy Tran, Photo Assignment Editor
Tracy is a junior and photo assignment editor for The Sidekick. She loves to spend quality time with friends, try new foods and volunteer. You can contact...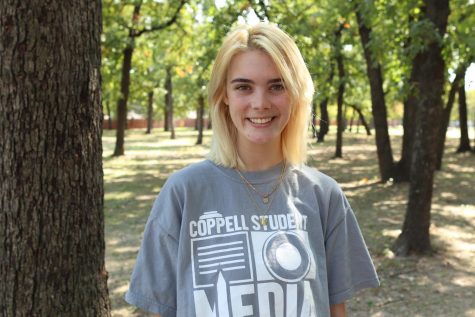 Lilly Gorman, Visual Media Editor
Lilly Gorman is a senior and visual media editor for The Sidekick. In her free time she enjoys shooting 35mm film. She has been playing bass guitar for...