Q&A: Leaving the field behind, Erickson inspires love for history
Tracy Tran, Photo Assignment Editor
October 15, 2020
At the age of 5, an Ohioan boy stepped into a baseball field for the first time. However, his love for sports developed as he started playing football. After years of playing sports, Coppell High School U.S. history and AP world history teacher Michael Erickson became the assistant football coach and head freshman baseball coach at Benedictine High School in Ohio.
But, it was not his final destination.
Erickson packed his things and drove to Texas in hopes of a better future. Two years ago, he got an offer for teaching AP world history and U.S. history from CHS Principal Laura Springer.
How did you become a football coach?
I played sports [from] the time I was 5 years old until high school. I had [coach Jack Arnold] when I played football in [Berkshire High School who] inspired me to coach and was also a really good teacher. I went to college and got my teaching degree, so I could become a teacher. Luckily, right after college, I found a job [opening]: football coach [at Benedictine High School] in Cleveland, Ohio. I coached there for my first two years [of coaching].  
How did you get into sports?
My dad and mom wanted me to try out all the sports to see if [they were] something I enjoyed. From the first time I set my foot on a baseball field, I loved baseball. I love winning and doing well, and when you're 5 years old, [having your parents] cheering for you is the greatest thing ever. I just kind of stuck with it. Once I started playing football in fourth grade, that was even more fun than baseball. My parents got me involved because they thought that getting into sports was a good way to teach lessons that you can't learn at home. I learned discipline, respect for authority and humility. My inspiration was my parents. Once I found out that I loved sports, I never wanted to stop. 
During your time as a coach, what were the best memories that you had? 
We had some good wins here and there. My first year coaching in Cleveland, Ohio, we won a state championship in football and that was awesome. My favorite thing about coaching was the kids: seeing them succeed, seeing so many of the kids that I coached grow up, become adults and be successful, seeing the kids grow from not being able to even pick up a football to being successful on the field, do well in school and come back, have families of their own. The other coaches are so much fun, football specifically is a big fraternity of friends and we're all brothers, [going into] battle together.
What made you decide to stop coaching?
2017 was my last year coaching football and track at McKinney Boyd. My stepson was at Coppell and he played football. A part of the reason I got out of coaching there was so I could watch him play here. I wanted to be a fan of him and enjoy [football] from a different perspective. My stepdaughter was also a senior at Coppell High School and I wanted to be around during her last year before she went to college. I love teaching so it really wasn't that difficult of a choice because it put me around my kids more often and I was still able to teach.
Why did you move to Coppell to teach?
I'd always wanted to come to Texas because Friday Night Lights was a very famous book and movie, and from the time I was 11 or 12, I was always drawn to Texas football and the culture. One day, with hopes of getting a better job paying, my brother and I drove down from Cleveland to Dallas. I applied that summer at Coppell and got a call from Coppell Middle School West and they interviewed me, but they sent me over to Coppell Middle School East to be the athletic coordinator and eighth grade pre-AP U.S. history teacher.
What are your hobbies?
I've been doing a lot of cooking. I love to make brisket, chicken, pork and sausage. I love music. I've been trying to teach myself how to play guitar for the last couple of years and I'm still terrible, but it's fun. 
Follow Tracy (@AnhImtracy) and @CHSCampusNews on Twitter.
About the Contributors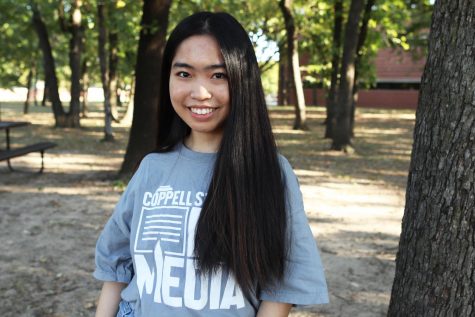 Tracy Tran, Photo Assignment Editor
Tracy is a junior and photo assignment editor for The Sidekick. She loves to spend quality time with friends, try new foods and volunteer. You can contact...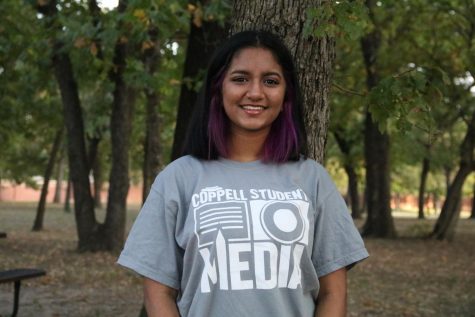 Tanvee Patil, Staff Photographer
Tanvee is a sophomore and first year-staff photographer for The Sidekick. When she's not busy with schoolwork or extracurriculars, she enjoys reading and...